CHRIS
OLIVIERI
WRITER | PRODUCER | ENTREPRENEUR | ETC.
Hi, I'm Chris, a communications professional with a passion for pop culture, media, and all things creative. As a child, I was a child model and a dinosaur enthusiast, but my love for movies and baseball never wavered – LFGM. I even worked as a projectionist at a movie theater before all of the projectors went digital.
I received my Bachelor's Degree in Communications with a specialization in Media Studies from the College of Staten Island CUNY. After that, I ran a mildly popular pop-culture website called Dog and Pony Show with some of my best friends. For DAPS I produced and edited audio and video content. I've also done freelance writing, coaching, and speaking engagements, and had the opportunity to work behind the scenes on Method Man's album The Meth Lab and 2nd Generation Wu for Dock Street Records.
In addition, I co-founded NB Technologies, a boutique web design and marketing firm based in Staten Island. I have experience in building websites, creating posters, producing commercials, and even designing vehicle wraps. I'm also an amateur photographer and musician, who only plays power chords. Overall, I am a creative force with a diverse set of skills and experience, always looking for the next exciting project to dive into.
Featured In/On
Chris' work has been featured on the web over the years on the websites for the publications/organizations listed below. It may not have been his best work, but they certainly posted and shared it for the world to see. 








What has Chris been up to lately? Below are some of the projects he's recently completed and other updates of note.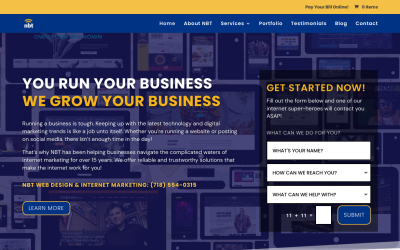 Over the past few months, Tavis and I have been dedicating more time to figuring out what the new site would look like and how it would function. One of the main focuses for the new website was to highlight our portfolio items and services pages. We wanted to make sure that our portfolio was prominently displayed on the website so that potential clients could easily see the work that we have done in the past. Additionally, we wanted to make sure that our services pages were clearly defined and easy to navigate.
read more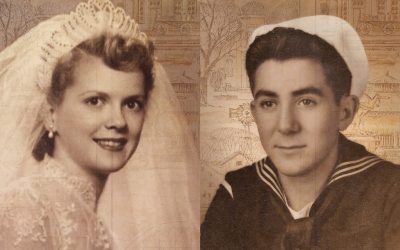 I had been working on this little project a while back where I comp old photos of my grandparents with the wallpaper in their dining room – couldn't ever get it the way I wanted and abandoned it. This week while going through photos I found a folder with these elements in it & was inspired to finish it.
read more